Bio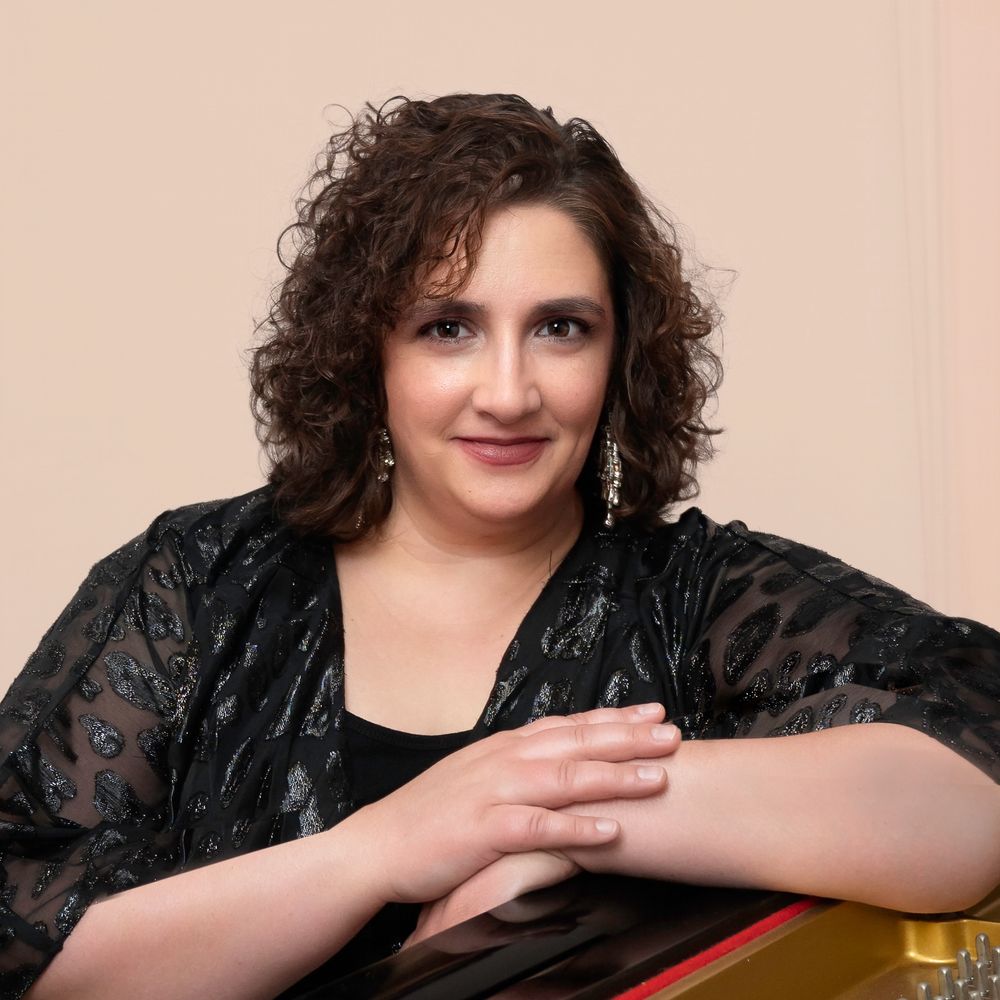 Dr. Kristin Sponcia
PIANIST | VOCALIST | ARRANGER | COMPOSER | CUSTOM SONGWRITER | EDUCATOR
Dr. Kristin Sponcia is a Chicago-based pianist, vocalist, arranger, composer, songwriter, and educator. She specializes in unique arrangements of jazz standards and pop songs. Her career focus has been on teaching and performing American jazz and accompanying vocalists, including herself.
From her appearance with the Phil Mattson Singers at Carnegie Hall, to a five-month jazz duo residency in China, Kristin's performance career has been rich and varied. In Milwaukee, Chicago, Minneapolis/St. Paul, Key Largo, Nashville, and Urbana, IL, her freelance work as a pianist has included playing in a Dixieland band, weddings, jazz festivals, background music, big bands, small jazz groups, churches, and an abundance of solo gigs. As a vocalist, Kristin sang with the Phil Mattson Singers for two years, started her own vocal jazz group in the Chicago area, and is often called upon to accompany the best vocalists in her place of residence.
Kristin has considerable academic training and teaching experience. Over the last five years she has held various teaching positions at Divine Savior Holy Angels High School, Milwaukee High School of the Arts (of which she is an alumnus), Cardinal Stritch University, and Niles North High School in Skokie, IL.. She graduated with a Doctor of Musical Arts in Jazz Performance (Voice) from the University of Illinois at Urbana Champaign in 2018, where she held a coveted Teaching Assistantship. Her doctoral research is titled "The Advantages and Challenges of the Female Self-Accompanied Jazz Vocalist."
Prior to starting her D.M.A., Kristin was a full-time faculty member for eight years at McNally Smith College of Music in St. Paul, MN. Her robust skill set allowed her to teach a variety of courses and direct a jazz combo. She earned her Master of Music in Jazz Studies and Studio Music (Piano) from Roosevelt University in 2005 and her Bachelor of Arts (Jazz Studies Emphasis–Piano) in 2000 from the University of Wisconsin-Green Bay.
Presently, Kristin performs and teaches in the Chicagoland and Milwaukee areas. She continues to grow her musicianship with skills in production, songwriting, and music business.
To stay current with her most recent performances, projects, and teaching residencies, please subscribe to her mailing list by clicking on the "subscribe" button.